School News
Christmas Performance Groups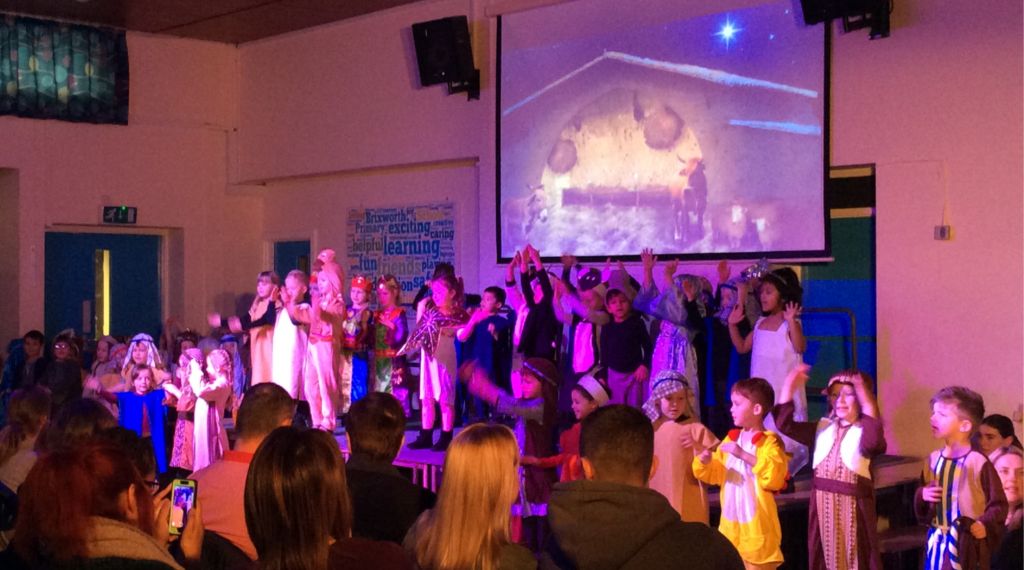 This years Christmas productions will follow the same format as last year:
All evening productions are separate for KS1 and KS2 and ALL evening productions will start at 6.00pm.
Two tickets per family will be issued to the eldest child in the family for each production they are in.
Tickets will be sent home week commencing 25th November.
To enable us all to enjoy the productions at their best it is requested that young children are not present at the evening performances. All children in the school will already have watched all the productions.
If you are unable to use the tickets issued to you please feel free to pass them on to other family members or other parents who may be able to use them.
Tickets must be produced to gain access to each performance.
Performance Dates
Key Stage One:
Mrs Stiles, Miss Bradley, Mrs Hancock/Mrs Partridge, Mrs Willis/Mrs Walter, Mrs Devereux
Wednesday 11th December at 2.15pm
Thursday 12th December at 6.00pm
Key Stage Two:
Group A: Miss Stockbridge, Mr Rayner, Miss de Rossi, Miss Homer, Miss Worster
Wednesday 11th December at 6.00pm
Friday 13th December at 6.00pm
Group B: Miss Davies, Mrs Casson, Mrs Varrier, Mrs Barber, Miss Duckworth
Monday 16th December at 6.00pm
Tuesday 17th December at 6.00pm
Foundation Stage Nativity
We will not be issuing tickets for our morning (9.15am) and afternoon (2.45pm) performances on Wednesday 18th December, however, it would be helpful to know the numbers coming. We will issue a form via ParentMail in the near future so that you can let us know whether you will be attending the morning or the afternoon performance.