Year 5-6 Football Match - Novemeber 2021
On November the 4th, we went to East Haddon to play a game of football against their school. Half way through the first half we got a goal. When there was only 5 minutes left of the first half we got another goal. Then the second half kicked off and they started to pressure us but we held strong. Our defence was very strong, the same as our good goalkeeper and they never had a chance of getting past us.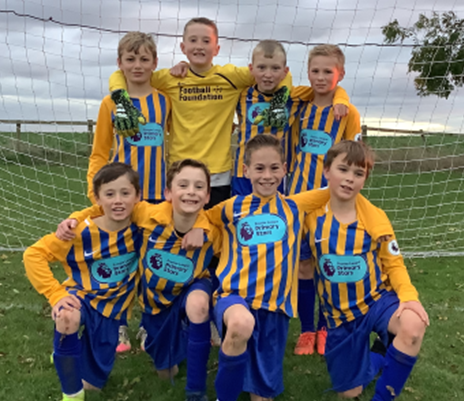 The team consisted of: Will B, Dominick C, Nathan D, Charlie H, Isaac H, Harry S, Tyler SI, Jacob W.
Tag Rugby Festival - Nov 2021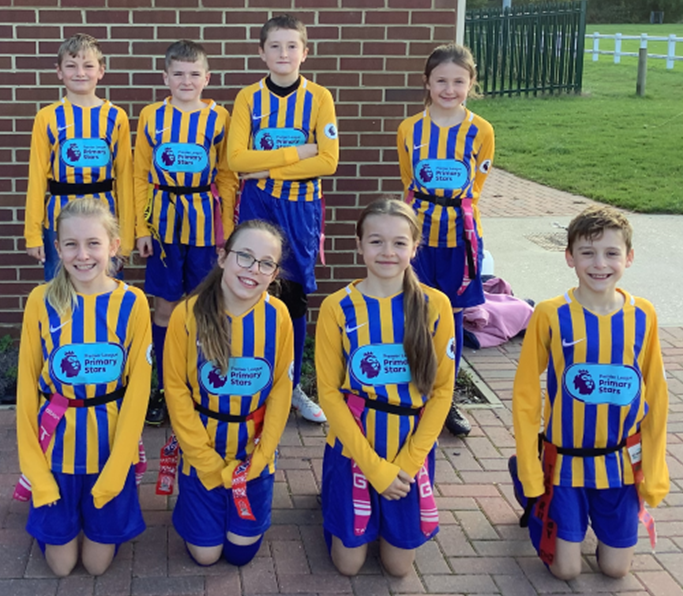 On Friday 22nd October a group of year 5 and 6 children, Mrs Devereux and Mr Iliffe represented the school at a tag rugby festival at Daventry Rugby Club. There were 15 schools taking part and the children were fantastic representatives for our school both in the way they played and in the way they showed the school values throughout the whole day. Brixworth A finished 2nd and Brixworth B finished 4th which was a fantastic achievement after such a long time away from competitive sports.