Last week an archeologist came to school and I was very excited since I find archeology interesting as I like the facts about history.
We played a game where there was some artefacts and we had to guess what they were. I was surprised that the big bone was a horse leg and there were parts of roman pots, a roof tile, a pipe and some flint.
William S Yr 3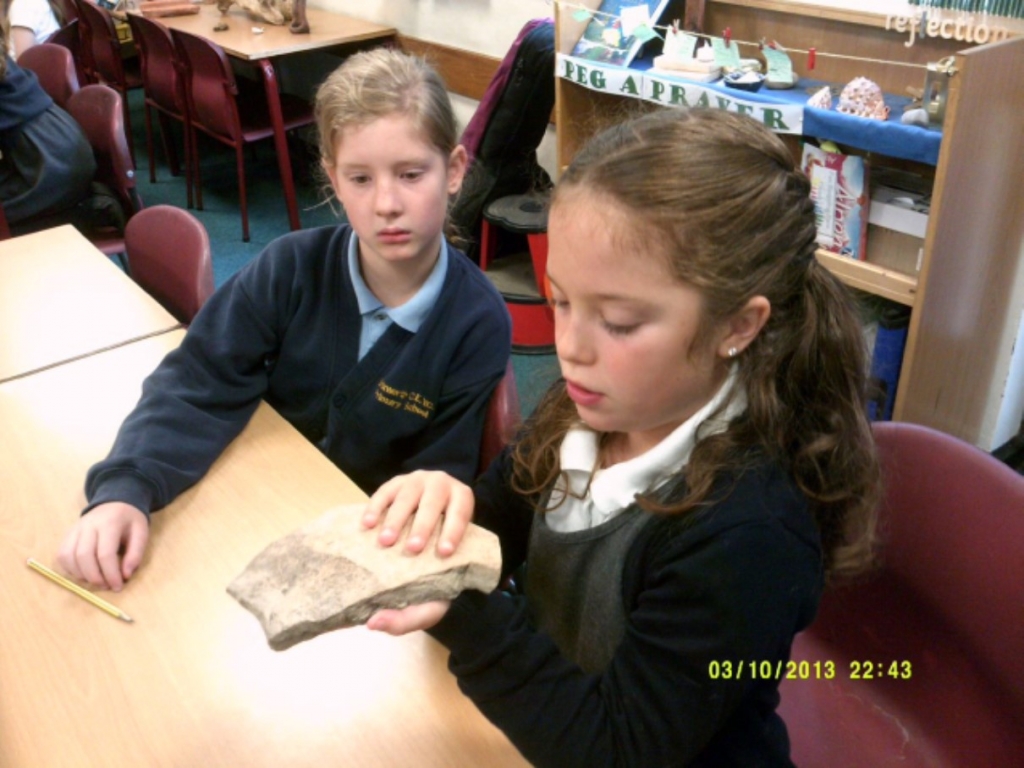 Last week, an archeologist came to our class. At first I thought all the items were just ancient stones, but as she explained I realized they were bones and ancient pottery. There was a horse leg which made me sad because I love horses. She also brought with her Roman pottery, a spear sharpener and my favourite item was the flour grinder.
Isabelle S Yr 4